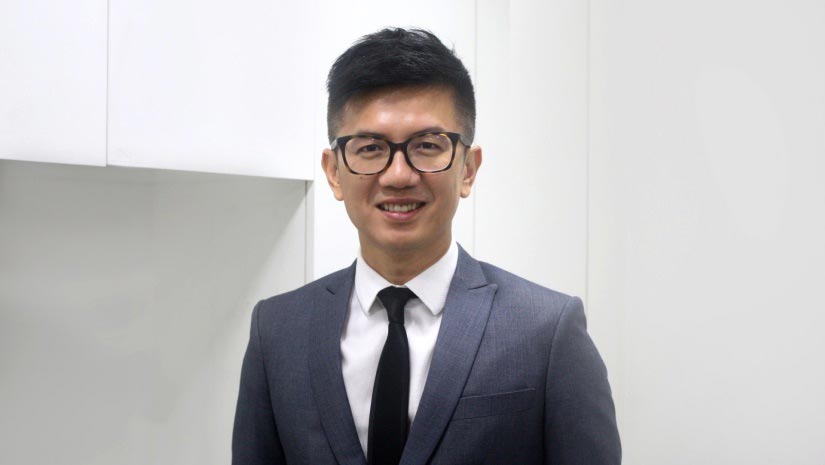 Amaris B. Clinic has treated thousands of patients, but I remember one case who captures the spirit and philosophy of the aesthetic practice. The lady had lived with hereditary double chin and chubby cheeks all her life. She had always thought this was caused by her weight, but no amount of dieting helped. She had almost resigned herself to her facial shape but hoped Amaris B. Clinic could help.
During her personal consultation with me, she discovered that even the slimmest people can have a double chin, and genetics was the strongest factor. And with knowledge, came hope.
I explained that treatments like VASER Liposuction could enhance her facial shape. Two weeks after the procedure, she returned to the clinic and was thrilled from joy upon seeing her before and after pictures. After years of frustration, a dream had come true
Not just changing bodies, but changing lives
This case study is the essence of Amaris B. Clinic, and the reason why I have dedicated my life and career to the Singapore aesthetics industry. Being a doctor is more than just charging patients for my services. I wake up every day, doing what I love, knowing that I can change someone's life, no matter how small of a difference I make.
I am happy to observe that Singaporeans have become more open and accepting of aesthetics procedures. Before, nobody would admit even to having laser done on their face.
Today, people speak openly about seeking treatments. Even men are actively involved in investing in skincare or aesthetic enhancements. After all, there is nothing shameful about doing something for yourself – especially if it makes you feel good. Even a small change can lead to a big leap in confidence.
As it has for the last 14 years, Amaris B. Clinic helps these people make their dream bodies possible. We bring in what our patients want and need. I constantly go abroad to learn more about the latest medical advancements that can reduce downtime and give better results.
For example, there has been a big demand for slimming treatments in Singapore. Amaris B. Clinic gets countless requests for liposuction and high definition body sculpting, and more men have asked for breast reduction or fat removal to help reveal muscle definition. I also observe that people aren't just looking to reduce fat in stomach and thighs, but knees and elbows.
To better serve this need, I get specialized training in LaserLipolysis, Vaser Total Body Sculpting, Vaser Assisted High Definition LipoSculpture and fat transfer. The clinic also has one of the world's most recognized body contouring and FDA approved machine, called VASER Liposelection, which minimizes discomfort, swelling and downtime.
Amaris B. Clinic's expertise in body contouring doesn't just lie in its machines, but the personalized approach they take to every customer. It is not just about removing fat but also to have the relevant experience and an eye for beauty to sculpt and contour the body, like a sculptor creating a beautiful masterpiece. Each and every piece of artwork is unique.
Singapore anti-ageing treatments
Another big trend in the Singapore aesthetics industry is the interest in non-invasive anti-ageing techniques. The older we are, the less plump and the saggier our skin is and gets. However, Singaporeans aren't just looking for dramatic facelifts. There is an interest in subtler procedures that yield natural and flattering results. Five years ago, people would walk in and say, 'Doc, make me look 10 years younger.' Now, people often just want to look their best – the better or best version of themselves.
Amaris B. Clinic responded to this need by bringing in the latest beauty breakthroughs. We found a machine that is able to address the problem from the source: depleted collagen. It uses high intensity focused ultrasound energy, which penetrates deep into the skin epidermis to stimulate our collagen production.
Everyone deserves to be beautiful
I had foreseen the big demand and interest in aesthetics procedures as early as 2005, when I established Amaris B. Clinic. When we first started Amaris B. Clinic in 2005, there were just a handful of medical aesthetic providers who charged quite heftily for their service. I wanted to serve a wider demographic, and structured Amaris B. Clinic so even breakthrough cosmetic enhancements like liposuctions and laser could be more affordable, without sacrificing quality or service.
Everyone deserves to be beautiful and I am proud to say that Amaris B. Clinic has not only made aesthetics procedures more accessible but strives to make every customer feel valued from the beginning. We believe in forging strong personal bond and relationship. Many of our clients would come because the clinic had been personally recommended by friends.
Amaris B. Clinic will always have that personal touch, even as the clinic is set to expand into the sports medicine. This is driven by a strong demand from people who have grown to trust the clinic and the brand. All of us at Amaris B. Clinic share in the joys of each successful treatment and procedure.
At the end of the day, no matter how big Amaris B. Clinic is, it will always be driven by that one moment of fulfilment: the look of happiness on a client's face, moved to tears at seeing her new self, and the thought of her dream body come true.