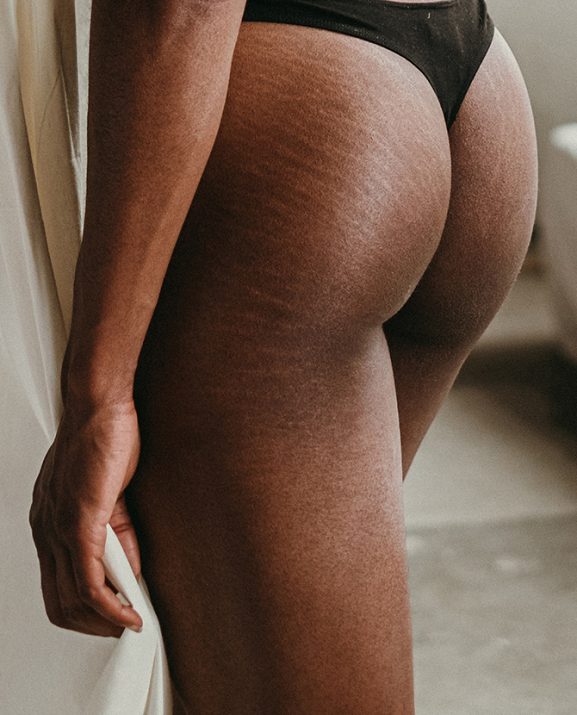 Interviewed by Buro 247
You've read the title by now, but let's not be too quick to judge. Plastic or cosmetic surgery has had a rollercoaster journey in terms of reputation – going from being despised to being trendy (Kylie Jenner, we're looking at you). Of course, we know that everyone is gorgeous, no matter how they look. However, as lip plumpers, face fillers, and botox injections evolve into common practices, people are starting to look towards the aesthetics of their posteriors. For those less than pleased by the state of their derrière, a close-to instantaneous solution has arrived via buttock lifts and augmentation. Squat thrusts? Begone. Glute bridges? A thing of the past. We got the lowdown on the procedure from Dr Ivan Puah from Amaris B. Clinic — whom has over 15 years of experience in this field. All the dirt, below.

What's the tea about butt lifts? Are they the same as implants?
A recent study by the International Society of Aesthetic Plastic Surgery in December 2020 concluded that buttock lifts and augmentation surgeries experienced the highest growth of all surgical procedures including implants since 2015 with an increase of over 65 percent. So what's with the sudden surge in popularity? Firstly, both of these procedures require fat from other areas of the body such as your thighs and tummies. The removal process is conducted through liposuction or fat grafting, purified, and then injected into areas of your rear based on the shape you want to achieve.

You are, essentially, killing two birds with one stone by repurposing your unwanted fats. Furthermore, butt lifts are less invasive than inserting implants into your body, and thus reduces the risk of infections or rejection — a significant complication involving silicone. As the fat cells are created by your body, they should have no problems being integrated into other parts of you.

But why should I do this?
It boils down to personal preference! While some of us may not be in favour of having fats at all, some people actually want to look sexy and voluptuous. Everyone has the right to do what they want with their bodies because it is their bodies. This is especially applicable for anyone struggling to obtain results at the gym — these procedures are designed to help with that, and can be tailored to achieve your ideal volume and shape through consultations with a doctor.
Dr Puah —who only performs butt augmentation —shares with us that the motivation driving patients to request for this treatment is not just based on improving their outer appearance, but their own self-image. And it's not just women who have paid him a visit in recent years. "Buttock augmentation is not only sought after by females. In my practice, I am also seeing an increasing number of male patients requesting this procedure," said Dr Puah.

Who is suitable for these procedures?
"In general, with any cosmetic surgery, patients with pre-existing medical conditions such as cardiovascular, immune, or bleeding issues may not be suitable," said Dr Puah. Being healthy is definitely a must regardless of the invasiveness – patients should not have any prior medical conditions that could impair healing or complicate surgery. Also, there is a need to have a sufficient amount of fats for extraction based on the surgeon's recommendation, of course. In fact, a lot of what is suctioned out will not be viable for the procedures.
Are the results as instantaneous as promised?
Yes and no! With any surgery, the affected area will need time to heal — in this case, it is relatively short, taking about six to eight weeks to heal completely. It is important to keep your expectations realistic as well because some of the fats injected into the butt will eventually be absorbed by your body. Depending on the individual, about 60 to 80 percent of the fat that is re-injected will remain after a few weeks.
Read more here: All about butt enhancement surgeries: How are they better than implants, benefits, risks, and more